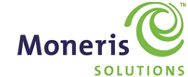 Moneris' vision:
To be the leading provider of high-value innovative payment solutions. As Canada's largest provider of payment processing solutions, Moneris offers innovative payment services for over 350,000 merchants in every industry segment. Moneris provides the hardware, software and systems needed to improve business efficiencies and manage point-of-sale transactions.
Why work at Moneris?
We offer an innovative, high growth, fast-paced environment which can help you develop and prosper in your career. We offer an attractive Total Rewards compensation and benefits package that rewards excellence and retains top performers.
What Moneris offers you?
We will continually invest in the people and technologies that drive cost efficiencies and provide superior payment solutions to our customers. With that in mind, we strive to keep our employees challenged, satisfied and confident which contributes to the overall success of Moneris.
Are you ready for the Moneris difference? We are looking for you to:
Join a dynamic work environment
Apply your creativity
Work for a company that operates with integrity
Be challenged
Work in a team-focused environment
Have Fun
Job Title:
Manager, Pricing and Portfolio Analysis
Position mandate:
The Manager, Pricing and Portfolio Analysis is responsible for analysing the Moneris portfolio of merchants and establishing pricing policies that maximise revenue, and minimise spread erosion and attrition.
Some of the key activities are (but are not limited to):
Responsible for understanding and analyzing the existing Moneris merchant portfolio to support the development of our market strategy, including segment level analysis of; contribution, penetration, growth, profitability, and pricing sensitivity
Responsible for devising and managing pricing policies for the small business portfolio that balances new business acquisition with maintenance of existing margins
Responsible for identifying and capitalising on opportunities for strategic price increases
Responsible for acting as consultant to IB Sales to develop for the retention and acquisition of key accounts
Responsible for developing sales and revenue forecasts and provide informed reporting on key performance measures, indicating trends and making recommendations for improvement
Responsible for analysing market share and market opportunity versus the existing Moneris merchant portfolio
Development and management of the Pricing and Portfolio Analysis annual business plans in support of the Marketing annual, mid and long term business plans
Manage direct reports by establishing formalized goals, monitoring objectives and evaluating performance on a quarterly basis and while ensuring opportunities for growth and learning
Responsible for establishing and managing business relationships with card associations for the purpose of enriching our sources of data and establishing our market share
Requirements:
Bachelors Degree in Commerce or Marketing; MBA preferred
5 years experience in Marketing, with preferred specific experience in pricing analysis, portfolio analysis and market research
Experience within payments industry preferred.
Experience in market research is beneficial
Must have skills/attributes:
Excellent communication skills and networking abilities with internal and external contacts
Possess high level of initiative and be able to put forward opinions on improving market opportunities and driving margin
Strong business acumen with analytical ability to assess the business and drive the organization forward.
Ability to apply strategic thinking to business issues and drive results.
Proven ability to influence and collaborate in a matrix organization Special Conditions: This is a full–time, permanent role based at our Head Office at 3300 Bloor Street West in Etobicoke, Ontario.
To Apply:
If you are interested, please go to www.moneris.com, click on the "Employment" tab and apply to Job # J1107-0180.
URL: www.datashaping.com/jobs16436x.shtml
Please mention datashaping.com when applying. Thank you.