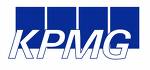 KPMG LLP provides audit, tax and advisory services to a broad range of clients. KPMG's commitment to quality is demonstrated in our disciplined delivery approach and use of cross-functional teams. Advisory Services professionals strive to help clients improve business performance, comply with regulatory requirements and achieve sustainable value over time. Our approach incorporates the balancing of risk and control considerations with the more traditional performance and cost factors. Advisory professionals are also able to provide clients with relevant industry and functional skills where they need them most. We are currently seeking a Data Analysis Director to join us in our Philadelphia office.
KPMG ForensicSM professionals assist organizations in their efforts to achieve the highest level of business integrity through the detection, prevention and investigation of fraud and misconduct. Our Forensic professionals strive to not only help our clients discover the facts underlying concerns about fraud and misconduct, but also assist clients in assessing their vulnerabilities to such activities, and in developing controls and programs to address these risks.
Responsibilities:
Obtain relevant information and documents
Collect information and documentation that may be treated as evidence
Direct staff in complex data analyses
Detect and prevent fraud and fraud schemes
Aid organizations to prevent, detect and respond to fraud and misconduct
Manage fraud risk management services including design, implementation and evaluation of forensic data analysis methodologies, and tools and techniques
Perform forensic data analysis to identify patterns of suspicious activity, outliers, anomalies and other issues that represent fraud risk
Assess general risks and risk impacts faced by the client
Tracing and uncovering of assets
Summarize, analyze, and prepare analysis, reports and findings
Qualifications:
Ten years of experience in driving anti-fraud services through data analysis processes and methodologies or investigative audit experience
Experience with one of the following software tools and data analytics packages (SAS, SPSS, ACL, IDEA, Trillium, KXEN or SQL) and experience with a variety of business processes and related datasets
Experience with statistical analysis and modeling techniques
Experience with Enterprise Resource Planning (ERP) systems
Knowledge with detection and prevention of third party transaction fraud, insider fraud, consumer fraud, and/or supplier fraud
Knowledge of computer infrastructure issues, data handling, data analysis techniques, reporting tools or engagement management planning
Experience in leading and managing teams
Able to produce grammatically correct written technical reports
Bachelor's degree from an accredited college/university
Moderate to extensive travel
KPMG offers and supports flexible work arrangements as well as part-time schedules. We also offer a comprehensive compensation and benefits package.
Interested? We strongly encourage you to apply online at www.kpmgcareers.com and search for requisition 10140 or click the job link below.
No phone calls or agencies please.
KPMG Affirmative Action, Equal Opportunity Employer, M/F/D/V.
© 2007 KPMG LLP, a U.S. limited liability partnership and a member firm of the KPMG network of independent member firms affiliated with KPMG International, a Swiss cooperative. All rights reserved.
URL: www.datashaping.com/jobs15386b.shtml
Please mention datashaping.com when applying. Thank you.