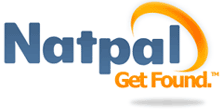 Overview
Natpal is transforming advertising online for local businesses by making it easy, accessible and "pay-for-performance" based. Natpal has developed a unique approach to signing up and serving the thousands of local businesses moving their marketing budgets out of the Yellow Pages. We provide local businesses with a simple way to find more customers through search engines and local directories and are looking for a talented a Quantitative Software Engineer with a strong math background join our R&D team. Ideal candidates will thrive in a fast moving, fast growing startup environment. You should be energetic, eager to take initiative and manage projects from inception to production, and effectively multi-task while adapting to rapidly changing business needs.
Requirements & Technologies:
Strong math background including calculus and statistics.
Programming experience in Matlab, Mathematica or Maple highly desired. SAS/SPSS or Stata experience is a plus.
Software development experience in Java.
SQL skills, ideally including PostgreSQL, Oracle or Microsoft SQL Server.
Strong communication skills.
Understanding of regression and optimization techniques
You want to be part of a dynamic, fast paced, exciting, high growth startup that rewards meritorious performance. You want a position that will have a profound impact on the future of Natpal at a defining moment in the evolution of the company.
Contact:
If this describes you, please email resume and cover letter to: QSE-001@natpal.com.
More on Natpal.com:
Natpal.com is a Wharton Business School incubated, venture-backed start-up, poised for a major national rollout. Our platform integrates web and phone analytics with targeted ad-serving and structured content, to deliver measurable, superior leads to local merchants. During our Phase 1 Sales launch we proved the business model by rapidly acquiring over 250 customers in over 30 business categories in two major metro markets. Our goal is to repeat this success in a national rollout to every major market in the United States.
Industry Description: Local Search is considered the new frontier in paid search marketing, the fastest growing area of both technology and advertising and the key driver of Google, Yahoo, and MSN. Over $100 billion is spent on local advertising in the U.S alone; to date, very little has transitioned online. A significant opening exists to devise, build, and monetize this opportunity within the next 2-4 years.
Compensation & Benefits:
$70,000 + DOE
Paid vacations/holidays
Very attractive Stock Option Plan
Health/Dental benefits, 401 (k) plan
Great work environment and culture
Casual Dress
Opportunity to work with smart people and learn a lot about one of the fastest growing industries on earth.
URL: www.datashaping.com/jobs14961c.shtml
Please mention datashaping.com when applying. Thank you.